Specialized Skilled Nursing
Richmond Health Care Center offers both short and long-term care for the individuals suffering with heart disease, COPD, Diabetes, and other diagnoses and symptoms such as pain. Our skilled nursing facility provides the most appropriate professional care possible to those who are ill in addition to specialized rehabilitative, respite services and memory care. Our staff of physicians, nurses and aides are experienced in treating a wide variety of healthcare issues and medical diagnosis.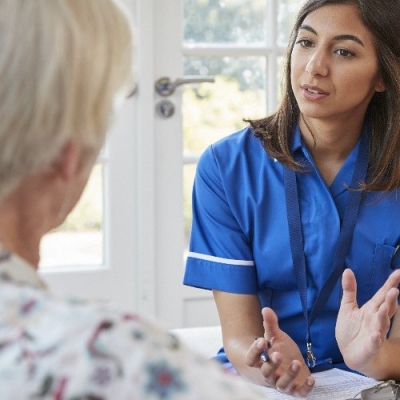 Facility was highly recommended by hospice, over all others in the area…Patient was happy with care and she is not easy to please…
The staff at Richmond Health Care was amazing. They were all very kind and attentive to my fathers' concerns, and needs. I visited him almost daily, sometimes twice a day and was always met by a smile from all of the staff.
The Activities Director went above and beyond to get a Lutheran Pastor to come visit- thank you! Everyone became like family in regards to attention shown, even with I was not so easy to get along with. God bless you all.